Timothy Taylor's Advertising
Various print executions for Timothy Taylor's 'All for that taste of Taylor's' campaign. A complicated and difficult beer to brew, these ads let the reader know of all the faff that goes into making it such a delicious pint.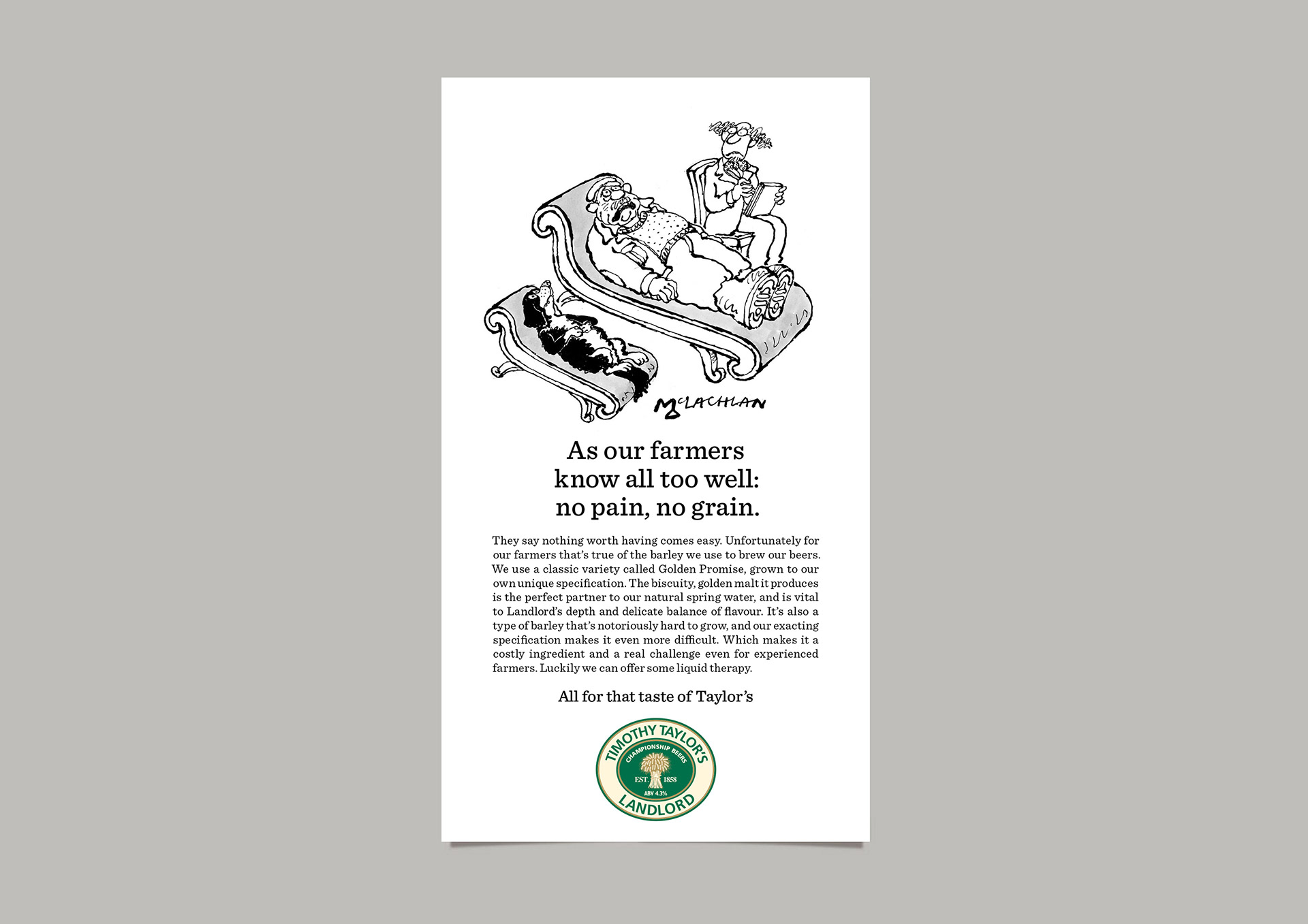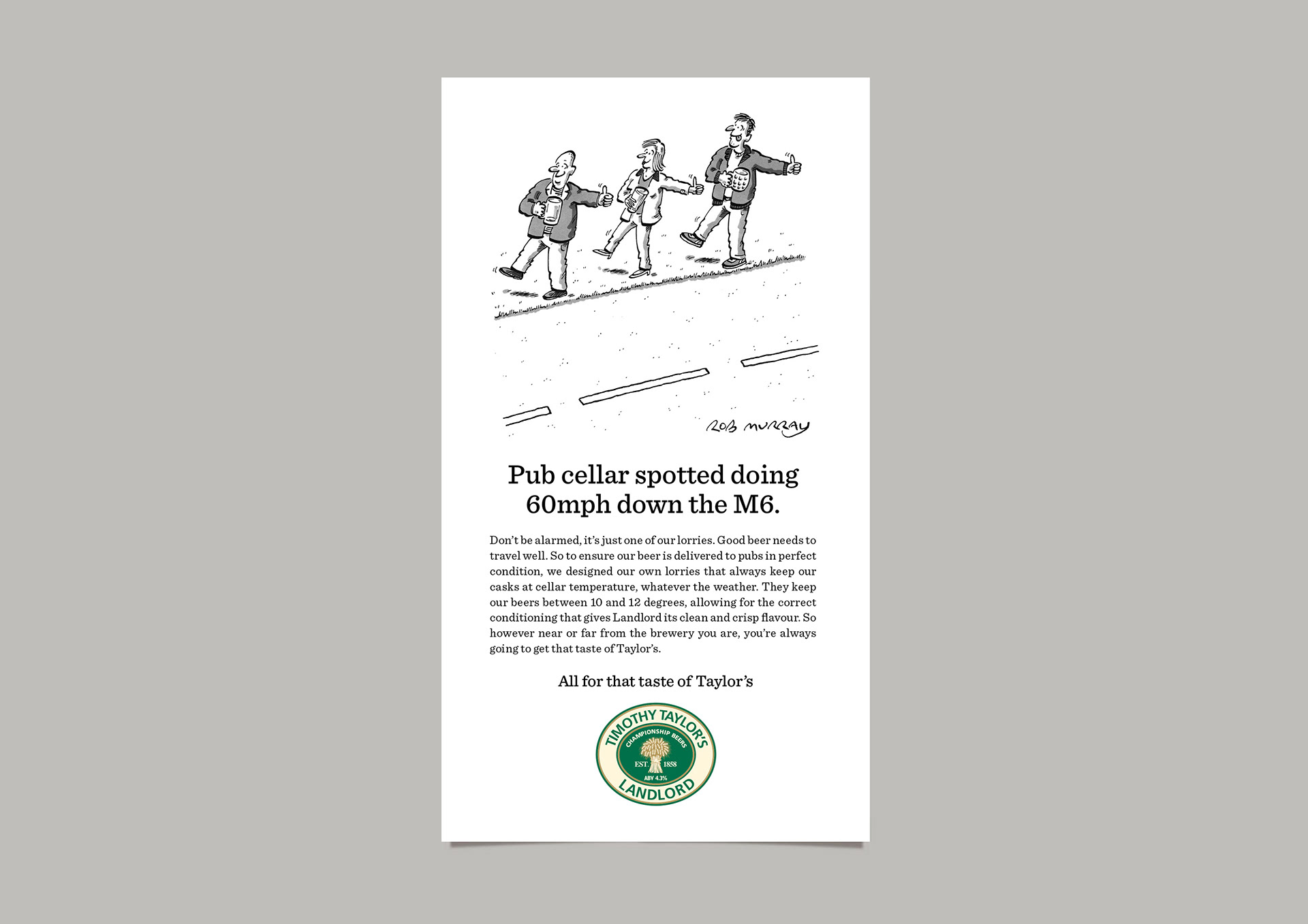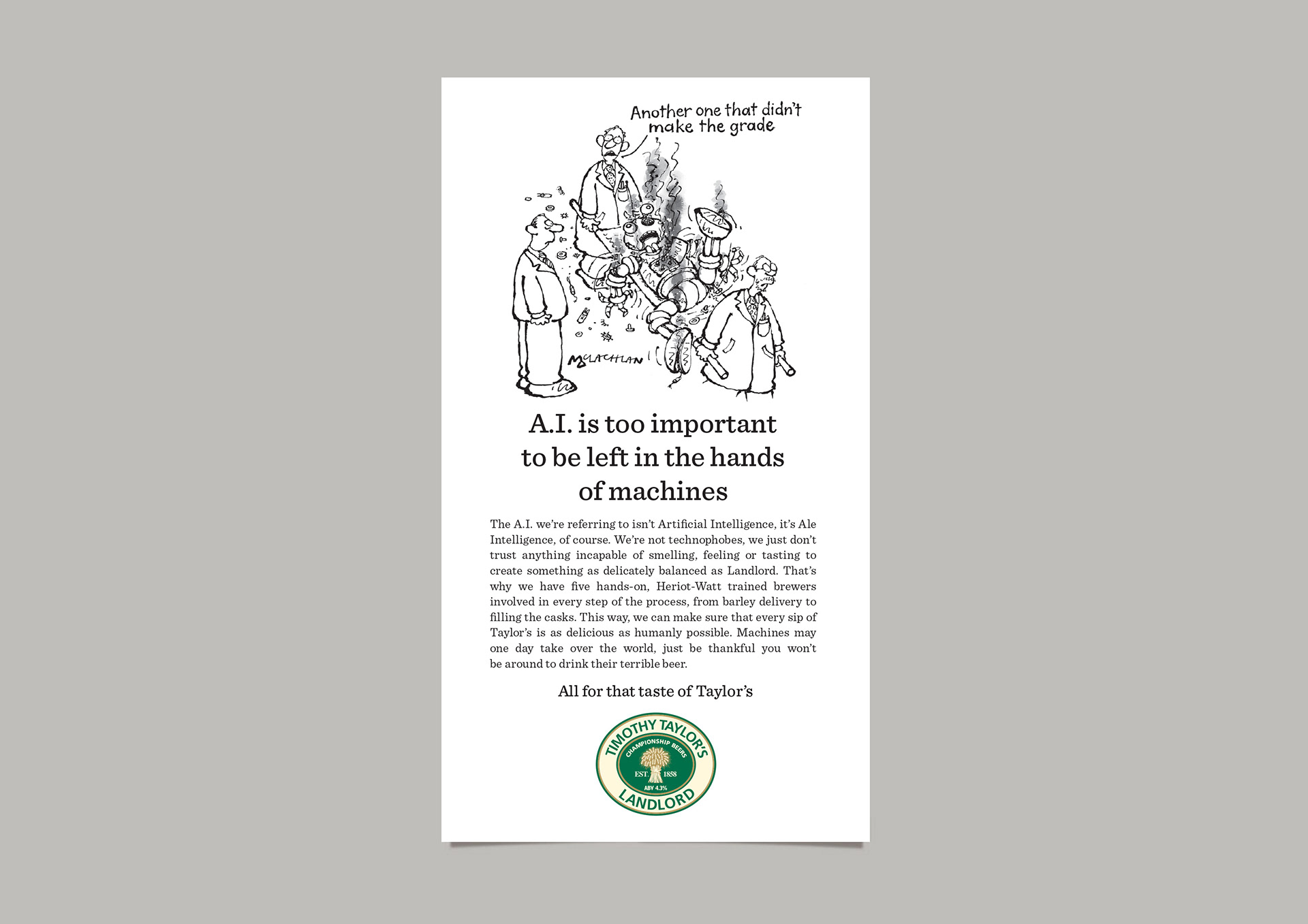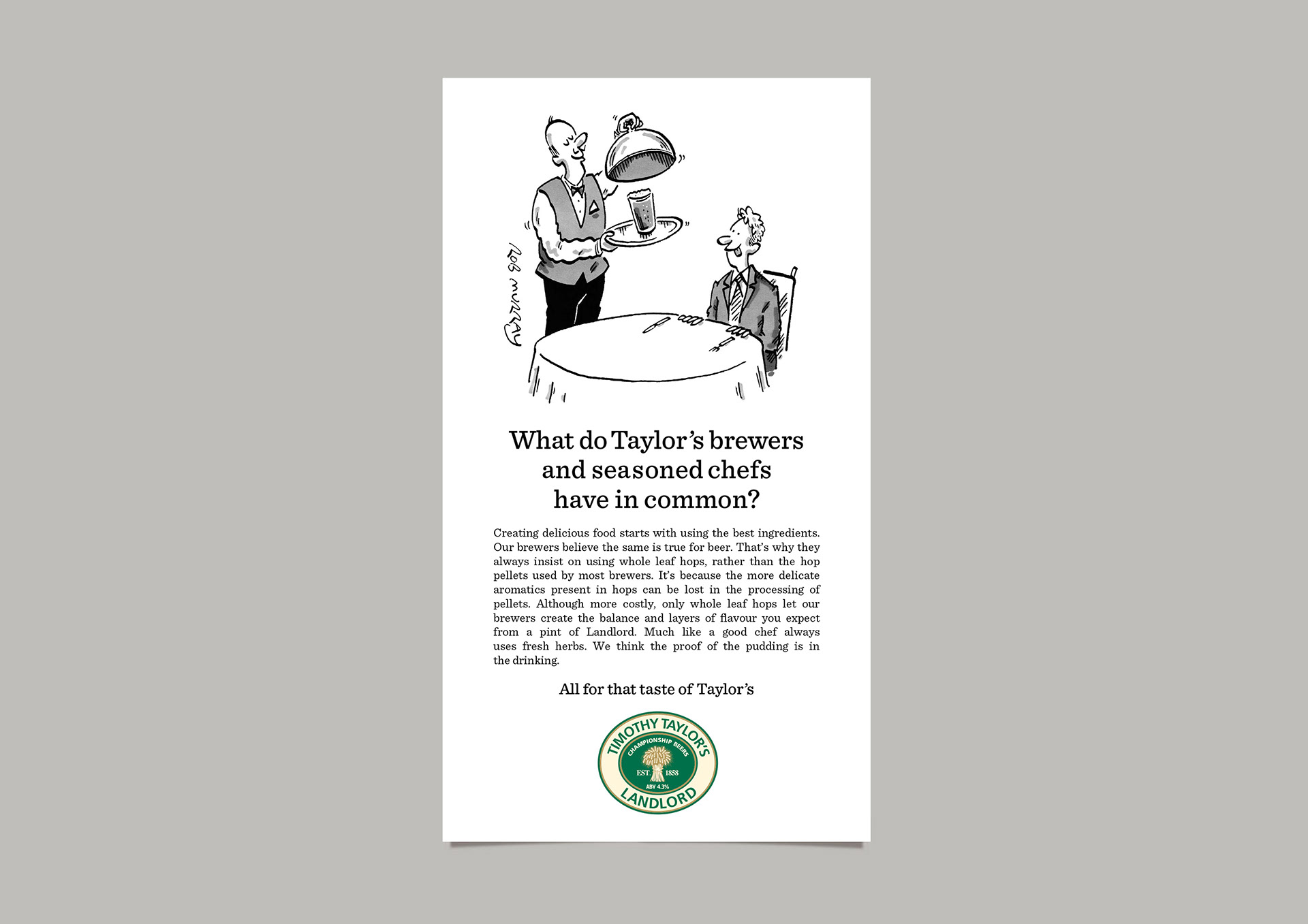 Work completed under the roof and tutelage of Sell! Sell!